Career College of Northern Nevada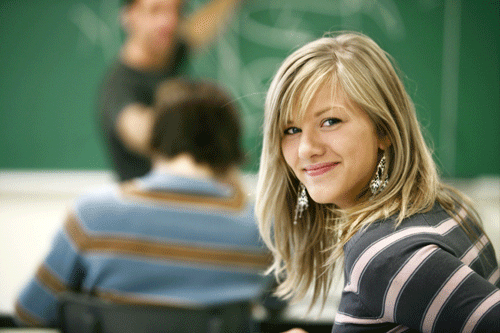 Questions? Fill out the form below to get answers.
Invest in Your Life with
CCNN
Career College of Northern Nevada will equip you with the training you need to succeed. Do you want to complete your diploma or degree program quickly? If so, CCNN is the place for you. We eliminate non-vocational training so you can stay focused on the core subjects that will matter to you in your career.
At CCNN, we prepare you for a real future. We know what employers want, and our hands-on training programs give you the confidence needed to show them that you've got it. You won't leave CCNN with just the training theories. You'll be fully qualified to land the job, keep the job and excel in the job.
Diploma Programs:
HVAC

/R Service Technician – Train to install and maintain heating and cooling systems for residences and commercial businesses.
Welding and Fabrication – Learn the primary functions of a successful welding and fabrication specialist
Associate of Occupational Studies Degrees:
Health Information Management – Prepare to perform medical insurance management duties, which include billing, submitting denied claims for appeal, explaining insurance procedures, coverage and benefits to patients, and more.
Medical Assisting – Train to complete clinical and administrative tasks for physicians and other health practitioners in a variety of settings.
Information Technology Specialist – Acquire the skills needed to maximize the potential of modern businesses, with an emphasis in virtualization, iPhone, iPad and tablet integration, and cloud computing technologies.
Industrial Electronics Technology – Learn to work with emerging engineering technologies, including robotics, hydraulics, fiber optics, smart home technology, security/surveillance systems, and more .
We offer convenient morning,afternoon and evening classes, as well as graduate placement services.Financial aid is available for those who qualify, and we are approved for Veteran's Training.
Admissions hours: Monday-Thursday 8 a.m.-7p.m., Friday 8 a.m.-5 p.m., Saturday by appointment only
By filling out this form, you understand that Career College of Northern Nevada will utilize this information to contact you to provide more information about Career College of Northern Nevada by a variety of methods including phone (both mobile or home, dialed manually or automatically), email, mail, and text message.
Accredited by the Accrediting Commission of Career Schools and Colleges (ACCSC):
2101 Wilson Boulevard Suite 302, Arlington, VA 22201
(703) 247-4212 | www.accsc.org
Programs Available at Career College of Northern Nevada:
HVAC/R Service Technician


Heating, Ventilation, Air-Conditioning and Refrigeration Service Technicians install and maintain heating and cooling machinery for residences and businesses by performing the following duties:

Install various heating and cooling devices
Perform routine maintenance and repair work processing refill requests
Replace filters, ducts and other parts of air systems
Conserve, recover and recycle refrigerants used in air-conditioning and refrigeration systems
Follow blueprints, design specifications, and manufacturers' instructions to install motors, compressors, condensing units, evaporators, piping, and other components

HVAC/R Service Technicians perform precise work where details make an important difference in a customer's comfort and satisfaction. Technicians are capable of providing comfortable home and office environments for thousands of grateful customers.



Medical Assistant


Medical Assistant jobs are expected to be among the fastest growing occupation over the 2008-2018 period as the health care industry expands because of technological advances in medicine and the growth and aging of the population. Increasing utilization of Medical Assistants in the rapidly growing health care industry will further stimulate job growth. Job prospects should be best for those with qualified Medical Assistant training.




Career College of Northern Nevada Campus:
Reno


Career College of Northern Nevada in Reno, Nevada, offers hands-on career technical training and Associate degree programs that prepare you to work for the top employers in Nevada and across the country.
For more information about our graduation rates, the median debt of students who completed the program and other important information, please click here.